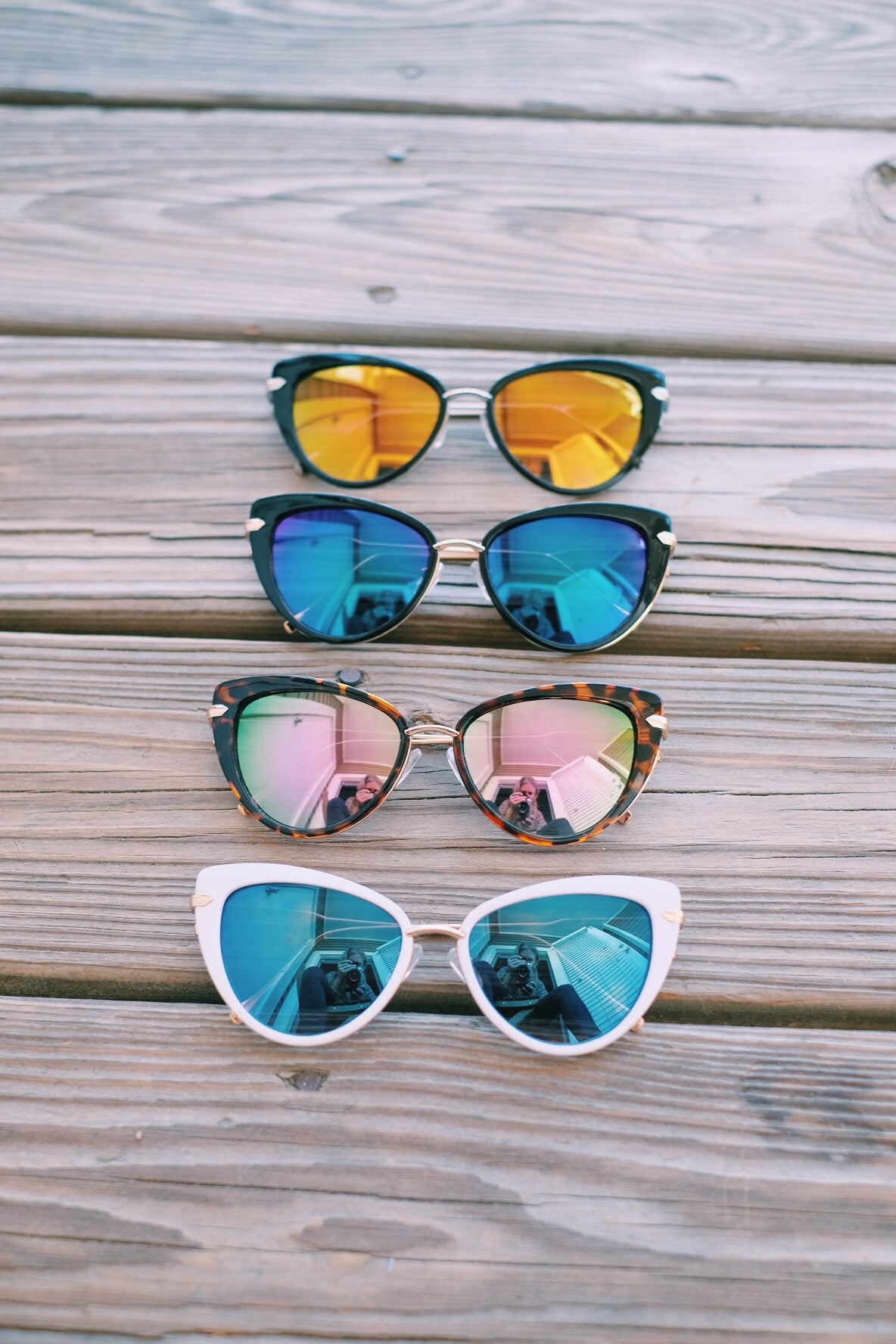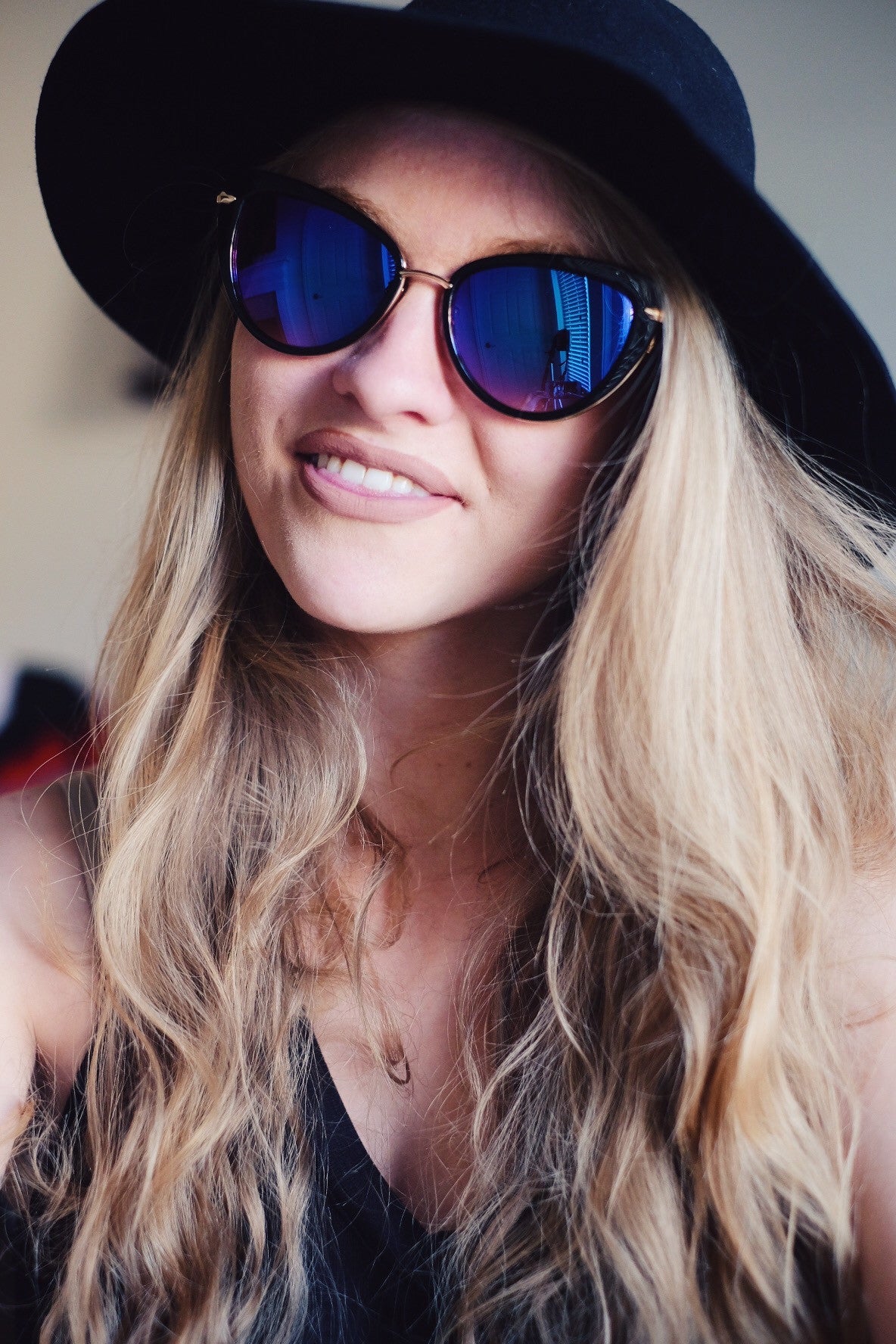 The Shady Collection || Savvy
Flash Colored & Mirrored Lens Cat Eye Sunglasses.  
Flash mirrored reflective color lenses allow dynamic color changing depending on angle and light.  
Offers UV400 protection against UVA and UVB rays.
Comes with soft pouch.
Each pair of mirrored lens provides an intense look that will make any frame stand out!
Photo: Brandi Wire / Stu Haluski